Jharkhand has highest proportion of children studying in single-teacher schools in India (22.2%)

30% of all government primary schools in the state are single teacher schools

Dumka, West Singbhum and Ranchi have highest number of single teacher schools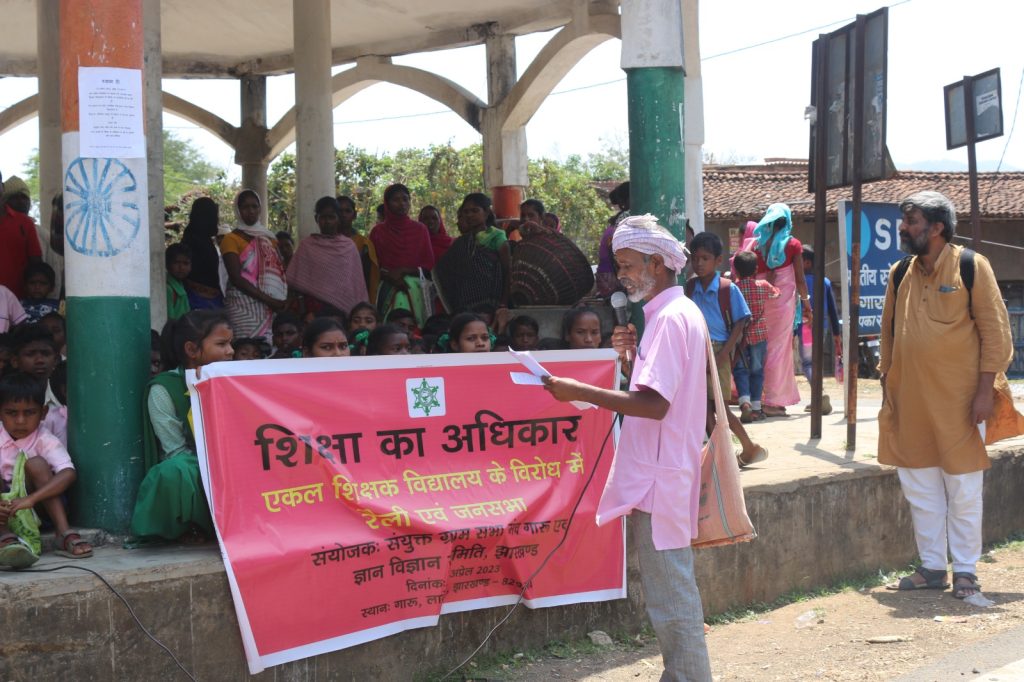 A spirited demonstration happened today against single-teacher schools. Parents and children from 16 villages of Garu Block (Latehar District) assembled in large numbers at the Block headquarters and took out a rally to demand teacher postings as per Right to Education Act norms.
Out of 40 government primary schools in Garu, 17 have a single teacher. Two middle schools also have a single teacher. Under the RtE Act, every primary school must have at least two teachers, and at least one teacher for every 30 children. Single-teacher schools are illegal.
It is not possible to provide quality education in single-teacher schools. When the teacher is absent, or busy with record-keeping, the children are left to themselves. Even when the teacher is available, how is she supposed to teach children of five different grades on her own? In Garu, single-teacher schools have 48 pupils on average. Some of them have more than 100 pupils!
The participants took out a rally from Armu Chowk to the Block headquarters. The air reverberated with the sound of drums, slogans and songs – "Kya chahta Latehar? Shiksha ka adhikaar!"," Balbutru ki pukaar, teacher de sarkar!".
At the end of the rally, parents and children invaded the Block office where their demands were heard loud and clear. Then a public meeting was held, in the Block premises.
Poonam Kumari, a middle school student from Rud village, demanded at least six more teachers to teach multiple subjects – currently, her school had 145 students, and only 1 teacher. Sandeep Oraon and Neelam Kumari, parents from Gotag village, raised the issue of their children's single teacher often being busy with other work, and how this led to many days with no teaching at all. Parents from Latu, Dergaon, and Jaygir also discussed the situation of their children's schools, and demanded an immediate investigation and
increase in school teachers as per the RtE.
The BDO, BPO, and the CO also addressed the rally. They assured the participants that their issues would be communicated to the district and state officials, and also promised an investigation on the issue of mid-day meals. They received and signed the memorandum submitted by schoolchildren.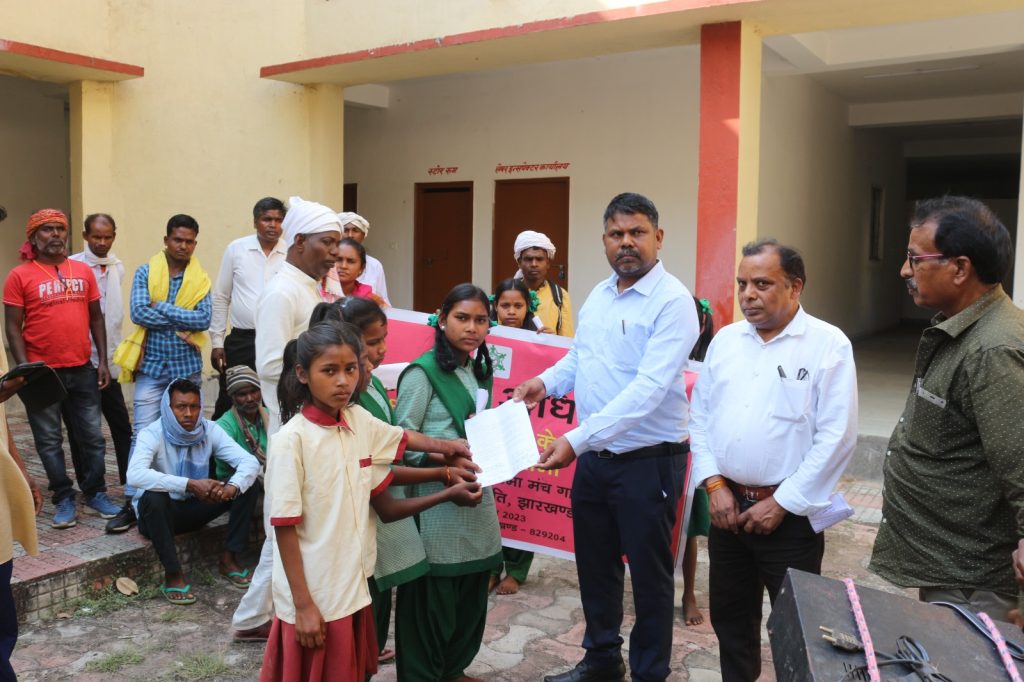 The participants also released an open letter to Chief Minister Hemant Soren (copy attached). This letter is signed by gram pradhans, School Committee members and other representatives of the 16 villages. They demand immediate posting of at least one extra teacher in all the 19 single-teacher schools of Garu Block.
The letter also demands posting of extra teachers in all single-teacher schools of Jharkhand as per Right to Education Act norms.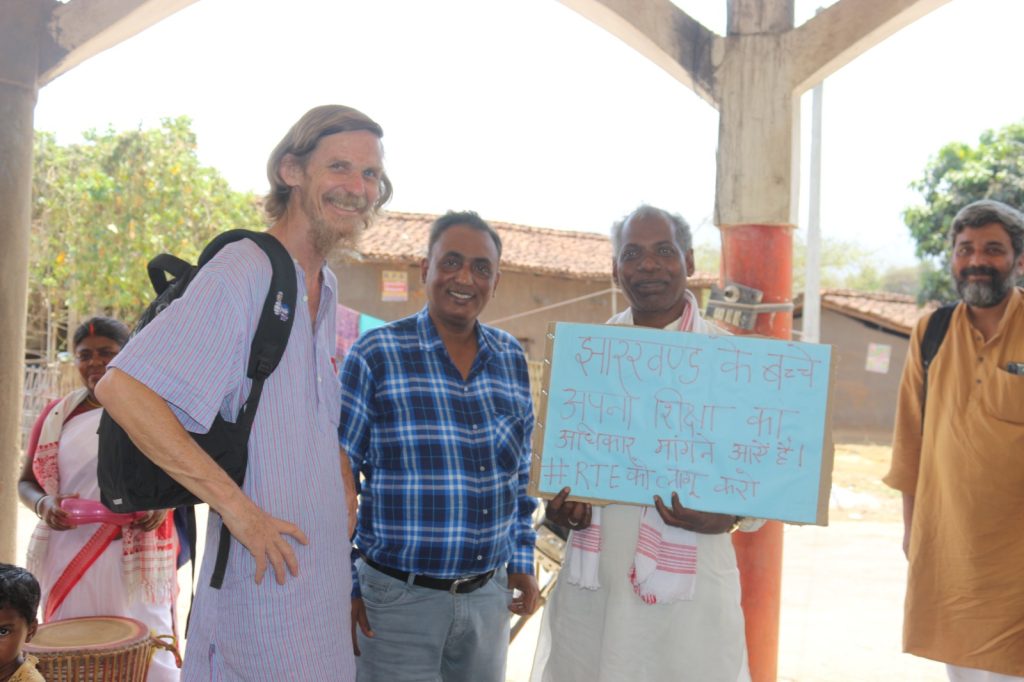 The rally and public meetings were convened by Sanyukta Gram Sabha Manch Garu. Aside from local parents and children, the participants included James Herenj, Shailendra, Paran Amitava, Jean Drèze, Aninjit Pakhale, Sabhil Nath Paikra, Laavanya Tamang, Dheeraj Kumar and others. Zila Parishad members Kannai Singh and Jeera Devi also attended and promised to take up this issue in the next ZP meeting.